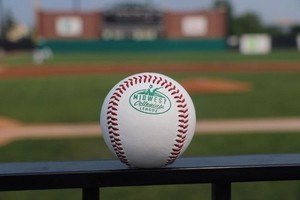 Chicago, Ill. – Aug. 8, 2020 – The Midwest Collegiate League has announced schedule changes impacting the end date of the 2020 regular season and the dates of the league's championship series.
The league will hold its final day of regular-season competition on Friday, Aug. 14 and the best-of-three MCL Championship Series will take place Aug. 15-17. The regular season was originally scheduled to run through Wednesday, Aug. 19 with the championship series slated to take place Aug. 21-23, but the MCL has adapted its schedule due to the majority of the league's players reporting to their respective college campuses soon for the start of the fall semester.
"We knew during this unprecedented season that we would have to be willing to be flexible and adapt our schedule as needed," MCL Commissioner Don Popravak said. "At the time the schedule was developed, in-person classes for the fall semester were in question and the report dates for many institutions were unknown. We created the initial schedule with the hope of playing as many games as possible while knowing that an earlier end date was a possibility."
All MCL Championship Series games will take place at Oil City Stadium in Whiting, Ind. between the teams that have the top two winning percentages in the league at the end of play on Friday, Aug. 14. The team with the top winning percentage will bat last in Game 1 and Game 3 of the championship series, while the team with the second-best winning percentage will bat last in Game 2.
Game 1 of the championship series will begin at 6:10 p.m. on Saturday, Aug. 15 with Game 2 slated for Sunday, Aug. 16 at 4:10 p.m. If necessary, the decisive third game would take place on Monday, Aug. 17 at 7:10 p.m.
The championship series will not utilize the two new rules that were implemented for the 2020 regular season – nine innings will be played with no 10-run rule in place, and a runner will not be placed at second base to begin any extra innings. Traditional extra-inning rules will be used for the championship series.