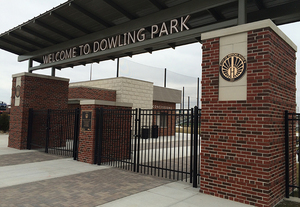 Hammond, Ind. – August 4, 2022.
Thursday's scheduled game at Dowling Park between the Southland Vikings and the Joliet Generals has been canceled.
The Vikings will return to action on Friday when they travel to Chicago to take on the Chicago American Giants at Ed Glancy Field (Illinois Institute of Technology's Campus). First pitch is set for 5 p.m. and will be aired on the Vikings Broadcasting Network.
To view the Vikings full 2022 schedule, Click Here.