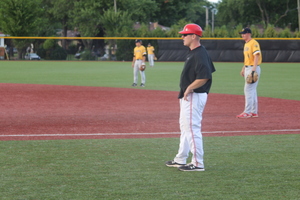 Hammond, Ind. - May 10, 2021 - The Southland Vikings have released their full schedule for the upcoming 2021 season. The season will get underway on the road Friday, May 28 against the Joliet Generals at Benedictine University located in Lisle, Ill. First pitch is slated to begin at 7:05 p.m.
Southland returns to Dowling Park in Hammond, Ind. for a second straight season and is set to host 26 home games, the first one on Monday, May 31 against the Crestwood Panthers. First pitch scheduled for 5:05 p.m.. The last home game, Wednesday, August 5 facing off Chicago American Giants.
The Vikings will face the Northwest Indiana Oilmen 10 times, the Joliet Generals 10 times, the Crestwood Panthers 11 times, the MCL Minutemen nine times, and the Chicago American Giants nine times. The MCL playoffs will begin on Tuesday, August 10.
To view the full schedule, you can visit the Southland Vikings website. For the link, https://rb.gy/nwwchg