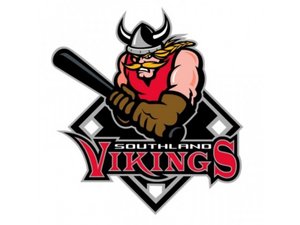 Chicago Heights, Ill. - July 29, 2019 - On Monday afternoon the Midwest Collegiate League named a pair of Vikings to the Weekly Pitcher and Player of the Week Awards. Catcher Jake Schroeder (Northern Illinois University/Flossmoor, Ill.) and pitcher Mike Tobin (Concordia University Chicago/Hickory Hills, Ill.) were tabbed for their respective performances which helped the Vikings remain atop the MCL standings.
From the League Offices:
"Tobin had an incredible week on the mound for the Vikings in his four appearances, including a seven-inning complete game against the Northwest Indiana Oilmen. In his combined ten and one-third innings on the mound, Tobin gave up only two earned runs on eight hits while striking out ten en route to a 1-1 record for the week."
"Schroeder had a respectable week at the plate for the Vikings, batting .308 with 12 RBIs on eight hits. On Friday, July 26 against the Joliet Generals, Schroeder went 3-4 at the plate with seven RBIs, four of which came on a grand slam in the first inning to help the Vikings secure a win and remain in control of first place in the MCL."
This is Tobin's first Pitcher of the Week award, and third this year for the Vikings (Trey Ricko 6/10, Justin Rios 7/1). Tobin boasts team bests of a 1.75 ERA and 4 saves this season. He also ranks third on the team with 30 strikeouts.
For Schroeder it is his first Player of the Week award, and subsequently the first Player of the Week award for a Viking this year. Schroeder has continued an impressive campaign by posting team highs in batting average (.370), home runs (3) and RBI (31).
The Vikings return to action Wednesday, when they host the Bloomington Bobcats at St. Rita High School. First pitch is scheduled for 5 p.m. in a battle of teams separated by a half game in the standings. The broadcast can be found on the Southland Vikings Broadcast Network.