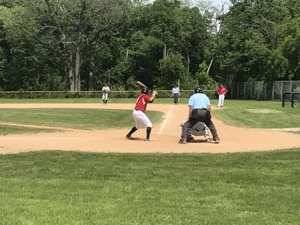 Southland's bats fell into a lull in Bloomington, Illinois, where the Vikings lost both games of a doubleheader against the Bloomington Bobcats on Sunday.
The Vikings only generated six runs total in both games as well as 11 hits, a far cry from the strong offensive performance the team has seen so far in the young season. Poor hitting is something part of the game of baseball, but it's also a situation where the pitching needed to come in and perform stronger than it did Sunday.
Bloomington wasted little time getting after the Vikings and pitcher Kevin Glynn, who only pitched one inning after allowing two unearned runs on 27 pitches. The Bobcats added three runs in the second off of reliever Hunter Keim, who would eventually give up five runs on five hits in 3 2/3 innings pitched.
An early 5-0 hole was too much for the Vikings offense to rebound from. Southland went down 1-2-3 in an inning three times in the seven-inning game. The Vikings left five runners on base, creating very few opportunities for the offense to create a late charge as it had earlier in the season. Things didn't get much better in game two.
Vikings pitching once again allowed eight runs, all of which came in the middle innings of another seven-inning affair. Starter Brandon Thomas took most of the damage as the pitching staff numbers were low after use in the first game. He pitched 4 2/3 innings, allowing seven runs on six hits, allowing little opportunity for his team to make a comeback.
The Vikings managed four runs on five hits, but that still wasn't enough as the Bobcats pitching was too strong for Southland.
Southland has now dropped third in the MCL standing, falling behind the Northwest Indiana Oilmen, who the Vikings have beaten all three times already this season. They'll have their chance at the Oilmen on Tuesday when the two meet for an afternoon tilt in Whiting, Indiana.