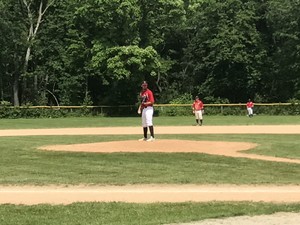 Southland's bats finally quieted down after a hot start to the season in the Vikings' 9-2 loss to the DuPage County Hounds on Friday night.
The situational hits didn't come for the Vikings, who left 13 runners on base in a game where the Hounds got off to a quick start.
DuPage grabbed two early runs in the bottom of the first inning before the Vikings responded with a run of their own in the second. The floodgates opened in the fourth inning when DuPage scored five runs, the most the Vikings have allowed in an inning this season.
Southland committed two errors in the inning, hit two batters and allowed three hits, one of which was a single.
Starter Kevin Glynn was roughed up for his worst outing of the season — his third of the season. Glynn gave up nine hits, seven runs — four earned — as the pitcher put together an outing out of 96 pitches.
Reliever Troy Cullen came in relief and threw three innings, where he gave up two runs on two hits — one run was earned.
That came to be the theme of the day, where the Vikings played undisciplined baseball, allowing five errors, something that can't happen when Southland tries to gain ground on the tournament leading Hounds — the Vikings fell to two wins behind the Hounds for the MCL lead.